Thank You For Making Crypticon Seattle Possible!
Raven's Brew Coffee, Inc.
Long ago, far away, in a seascape of countless islands shrouded in mist and robed in dense forests, Raven's Brew Coffee came into being. This place was the legendary Alexander Archipelago, also known as Southeast Alaska. The exact locale was the small and isolated town of Ketchikan, the rainiest inhabited place in North America .Nothing excited your senses more than a proper cup of coffee and that coffee was Raven's Brew®
Check Us Out: https://ravensbrewcoffee.com/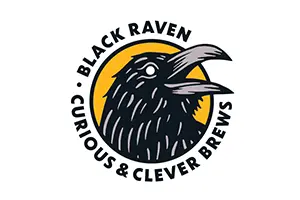 Black Raven Brewing Co.
Hatched in 2009.
In 2009 Black Raven Brewing took flight, and fired up the brew kettle for the first time in Redmond Washington. In 2019 (to keep up with the flock) the 4 vessel 30BBL state of the art Woodinville brew house opened, taking over as the Black Raven primary brewing facility, allowing the Redmond brew house to focus on innovation and experimentation.
Learn More At: https://blackravenbrewing.com/
Pacific Northwest Theatre Associates, PNTA
At PNTA, we believe that every event should capture the heart and imagination of each guest. We've been crafting unforgettable experiences in the Pacific Northwest since 1975. Our team is the magic ingredient, bringing expertise and passion to every project. We take pride in delivering an impression that exceeds your expectations, empowering you to realize your unique vision. PNTA offers creative services and technical expertise in event production, audio/video, and systems integration serving Puget Sound and beyond. They also maintain Northwest's largest theatrical/event equipment and expendables inventory.
Visit our store at www.pnta.com
Fingers Duke Design Studio
Fingers Duke is a full service graphic design and screen printing company located in Bremerton, WA. They create logos and branding, design for print and web, and screen print t-shirts, posters and other apparel. We are happy to announce they are this years t-shirt sponsors for Crypticon Seattle. Give them a thanks on Facebook!
Stan Winston School of Character Arts
Stan Winston School of Character Arts is the world's premier online destination for learning the art and technology of character creation from Hollywood's leading artists and technical wizards. Creating compelling characters requires a vast range of skills and techniques, from big-budget cinematic approaches to DIY methods you can practice in your home workshop. With 1000+ hours of on-demand video instruction to choose from, students can subscribe to gain instant, anytime access to our entire course library. We also offer Live Online Courses, providing students with the opportunity to connect with our award-winning faculty in real-time! If you're an artist, creator, or maker who wants to learn from the best, welcome to SWSCA. Imagine, Learn, Create!
Spittin' Llama Studios
Located in the center of the universe, Fremont, Wa, Spittin Llama provides designer the highest quality of business graphic, banner or just an aboard for your coffee shop, Spittin Llama has you Covered.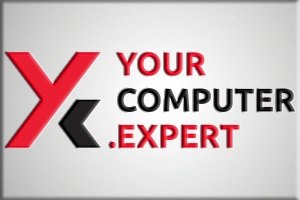 YourComputer.Expert
At YourComputer.Expert, we believe that your website can be more than just a tool for sales, marketing, and customer service. Instead, we believe your website can be a critical part of how you do business, and we're here to help you make that happen.
We are experts at creating custom websites tailored specifically to your needs—no matter how big or small your business is, we have the skillset and experience needed to create a site that will make you the envy of your competitors. We also specialize in repairing websites that have been improperly managed or maintained by other companies, so if you've been unhappy with your current provider, we'd love to hear from you!
We make sure our clients feel comfortable working with us by communicating clearly about their project's progress throughout each stage of development. We also offer flexible pricing plans based on individual client needs so that everyone gets what they need at an affordable price.
Thank you for your interest in sponsoring Crypticon Seattle. We are happy to promote your brand along with ours, not just at the convention, but at events we attend all year and through our social media channels. Crypticon reaches far more than the 5,000 plus attendees and your sponsorship has the opportunity to reach an even more diverse group at other events we sponsor.
We have sponsorship options that fit every interest and budget. Please contact our Director, Troy Bowers, Troy@crypticonseattle.com to discuss a sponsorship package crafted to meet your needs.
Your company's brand will be featured at Crypticon Seattle through one of these sponsorship packages
Brand or product representation inside "welcome bags" given to attendees as takeaways.
Brand promotion via social media
Print in our convention program
Logo and link on website for 1 yr.
Hospitality Tickets
Premium Booth at Crypticon
Hospitality tickets
Brand promotion via website, social media, on-site banner
"Official product" of Crypticon Seattle on print marketing
No competing product brands will be accepted as sponsors
Brand promotion via website, print, social media on-site banner, Convention Program
Premium Booth at Crypticon Seattle
Hospitality tickets
Second line location on marketing materials for Crypticon Seattle 2020
Competing brands will be accepted as sponsors
Partner promotional advertisement, including transit ads
Brand promotion via website, print, social media, on-site banner, transit ads, convention program
Premium Booth at Crypticon Seattle
Hospitality tickets
Top line location on all marketing materials for Crypticon Seattle
No competing brands will be accepted as sponsors
Commercial advertisement exposure throughout the year
Brand promotion via website, print, social media, on-site banner, transit ads, convention program
Logo inclusion on onsite marketing: welcome bags, convention lanyards and step and repeat
Premium Booth on site at Crypticon Seattle
Hospitality tickets
VIP opportunities for events
Events available include: Film screenings, Writing contest, Makeup contest, Cosplay contest, VIP Dinner, Sunday Brunch, Rocky Horror show, variety of classes, and many more events
No competing brands will be accepted as sponsors per special event
Onsite representation at the event
Brand promotion via website, social media, convention program
Sponsor the attendance of a specific Celebrity guest. All communication about this guest will feature "Sponsored by" tagline
Brand promotion via website, social media, on-site banner, Convention Program